The 2nd International Conference on Electronic Information Technology and Computer Engineering (EITCE 2018) was successfully taken place on October 12-14, 2018 in Shanghai University of Engineering Science, China.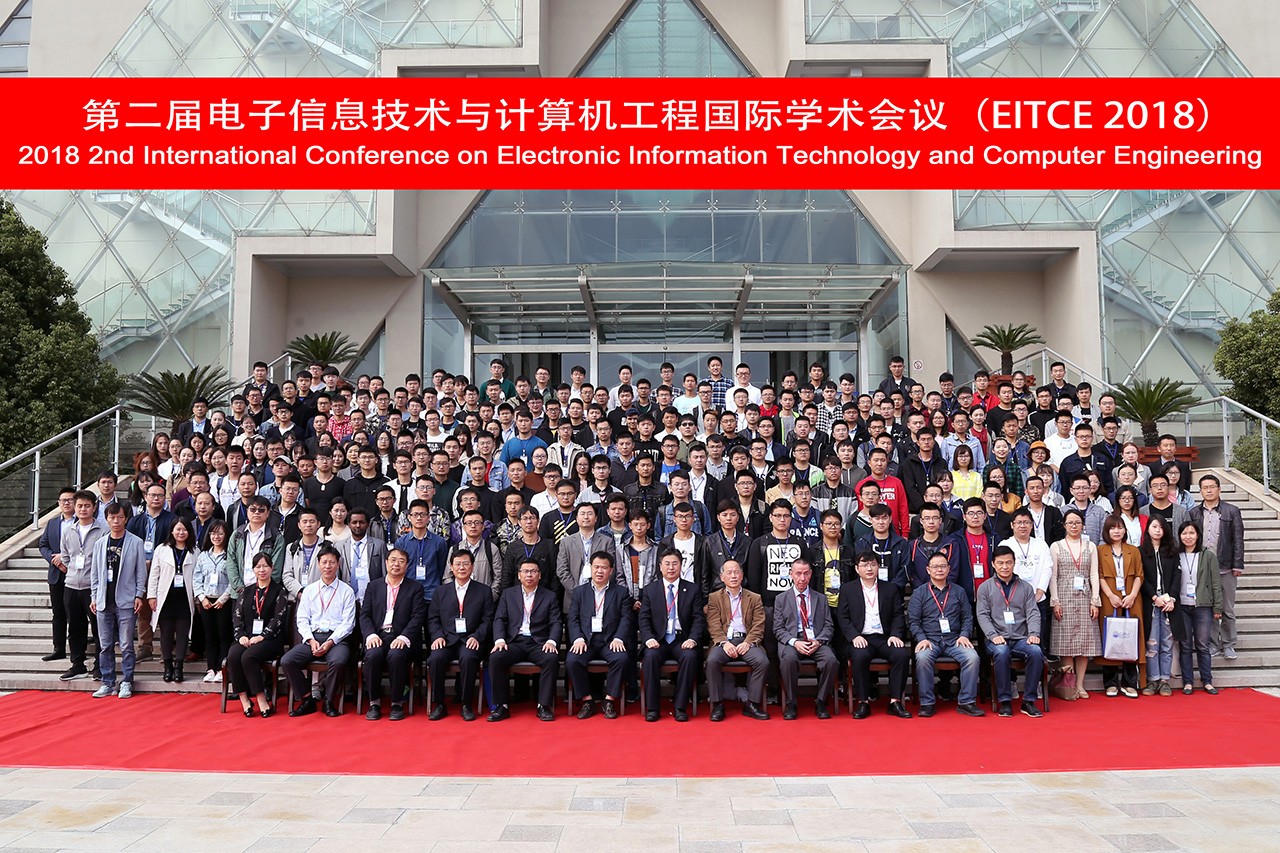 For more details, please click on the link!
All accepted papers of EITCE 2018 has been published by MATEC Web of Conferences(E-ISSN: 2261-236X) and has been indexed by EI Compendex, Scopus.
EITCE 2018 Proceedings:
https://www.matec-conferences.org/articles/matecconf/abs/2018/91/contents/contents.html
Ei Compendex: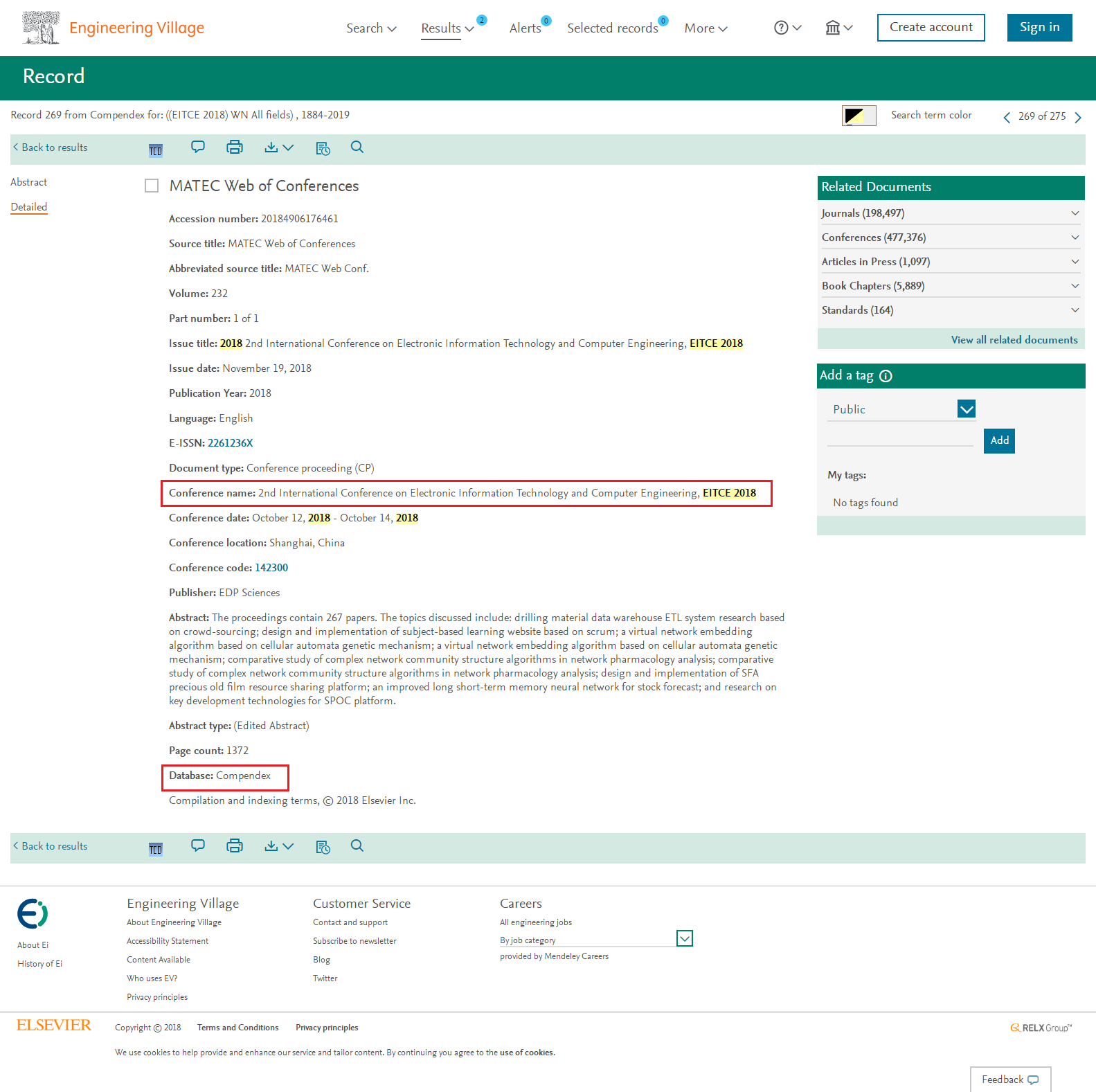 Scopus: