The 2019 IEEE 3rd International Conference on Electronic Information Technology and Computer Engineering(EITCE 2019) was Co-Sponsored by IEEE Beijing Section, Jimei University and Shanghai University of Engineering Science. And it was successfully taken place on October 18-20, 2019 in Xiamen, China.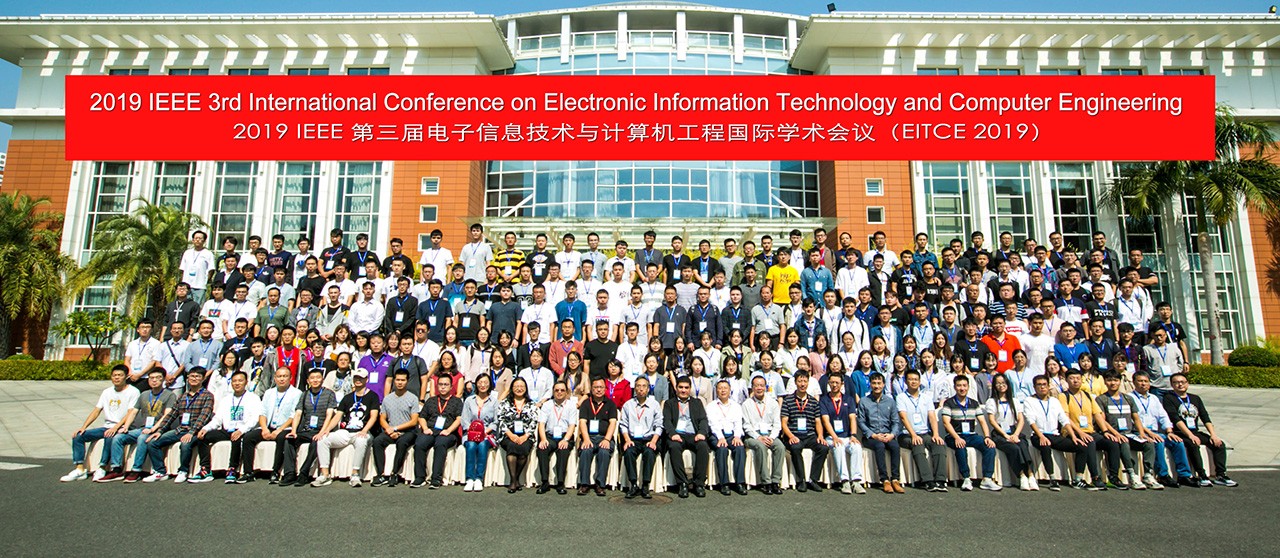 More details, you can see the website.(click link!)
Publication:

EITCE 2019 conference proceedings has been archived in IEEE Xplore! (Click)

Indexed by EI Compendex and Scopus!